ABOUT CIVILIZATION
CIVILIZATION DESCRIPTION
Welcome to the Civilization game. You will start the game as an old man who didn't want to work. He devised something analogous to a situation in which everyone works and he rests. As a result, he has come up with many strategies to simplify and enhance his life. From prehistoric man to space flight, you have to travel through time. You will need to accumulate resources and make important discoveries along the way that will allow you to advance to more technologically advanced ages.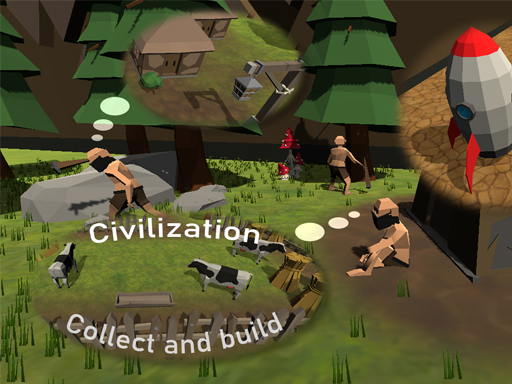 HOW TO PLAY CIVILIZATION
Your goal is to collect the resources that are needed to move into a new era. Hire workers to make it faster. Control: Mouse or W,A,S,D or Arrows.
ADVENTURE
3D
farming
crafting
carevolution