ABOUT CITY RUSH RUN
CITY RUSH RUN DESCRIPTION
City Rush Run is a fun online racing game. In this game, you have to collect unblocked in-game currency to improve and level up your property. That way you will get great power in this free car rush game that will keep you out of sight of the police. See how far you can run! Experience the game now!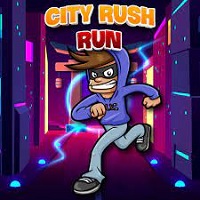 HOW TO PLAY CITY RUSH RUN
Arrow keys on desktop. Swipes on mobile.