ABOUT BOB THE ROBBER
BOB THE ROBBER DESCRIPTION
This boy was born with the gift of stealing since childhood he liked to stay with foreign things and all his idols were big thieves. He trained hard for years to learn his trade. After years of practice, Bob decided to sneak into the casino and steal the treasures!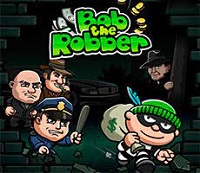 HOW TO PLAY BOB THE ROBBER
Use the keyboard and mouse.