ABOUT BACKFLIPPER
BACKFLIPPER DESCRIPTION
You are challenged to do backflips on top of various platforms! You need to flip beautifully and land perfectly to get a good score. Earn money as you play and unlock more locations with beautiful views. Have fun!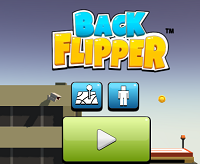 HOW TO PLAY BACKFLIPPER
Press left mouse button to do a backflip.