ABOUT ANGRY REX ONLINE
ANGRY REX ONLINE DESCRIPTION
Angry Rex Online is a side-scrolling action game featuring great simulation. Just like in Jurassic Park, you'll have to break out of your cage and devour your human captors in order to progress through the game's fifteen stages. People you encounter on the road and the devastation they wreak on your surroundings. Because if you smash into spikes, oil barrels, or any other traps or barriers, you will lose and have to start over, you need be aware of them. No matter how difficult the day may seem, your trusty virtual T-Rex will be at your side every step of the way.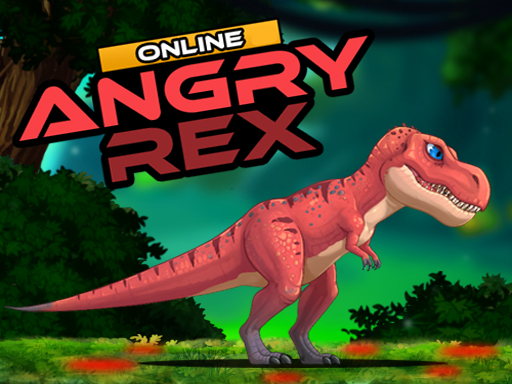 HOW TO PLAY ANGRY REX ONLINE
PC controls: Use the arrow keys to move, jump and kill the soldiers. Use the spacebar key to roar.
Mobile controls: Tap on the game buttons to move, jump and kill the soldiers.
ACTION
html5
running
simulation