ABOUT AMONG US.IO
AMONG US.IO DESCRIPTION
Among Us.io is a wonderful space-themed IO game featuring the crewmates and the imposters. In this game, you must grab some food to recruit crewmates and grow bigger. Attack smaller parties while avoiding the bigger parties as you roam around the space station looking for food to eat.
The goal of this game is to gather as many crewmates as possible and beat the other potential traitors. By eating food, you will be able to recruit a crewmate that's loyal to you - unless captured by another player. There are also some power-ups that will aid you in the game, such as a speed boost or doubling the size of your crowd.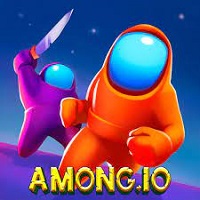 HOW TO PLAY AMONG US.IO
Click & Drag mouse.