ABOUT 1V1 LOL
1V1 LOL DESCRIPTION
1v1.lol allows you to compete online in third-person shooting. You must strategically navigate the battlefield. Your defenses can be improved by building platforms, ramps and walls. 1v1 battle Royale is the primary game mode. The last person standing wins. You will be playing battle royale in most cases. The goal is to eliminate your opponents and become the last survivor. You will have several weapons at your disposal, including an Ax to slash down your opponents' defenses. Four construction blocks can be attached to your keys along with your weaponry. 1v1.lol is highly tactical and competitive shooter. Quick and efficient building is as important as sharp shooting and quick reactions. You can build your skills without worrying about gunfights.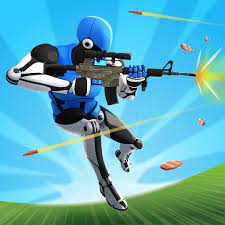 HOW TO PLAY 1V1 LOL
LMB to shoot/build.
WASD to move.
Space bar to jump.
Shift to crouch.
Z, X, C, V, or Y to switch building platforms.
F, 1, or 2 to switch weapons.
R to rotate stair/reload.
G to make door on platforms.
E to open doors.
.io
Shooting
Mutiplayer
Battle Royale