ABOUT ARROW TWIST
ARROW TWIST DESCRIPTION
In this fun skill game Arrow Twist, you will be tested with your different skills. Your objective is to aim the arrow in the direction you want it to go so that you can break the records and pass your score. If you touch any of the blocks, the game is over! You will have to start from the very beginning again. Some obstacles can deceive you; you may not see the way out. You should use your creativity to come up with a solution. Good Luck!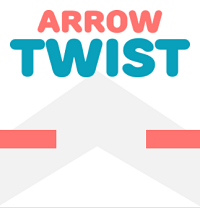 HOW TO PLAY ARROW TWIST
Touch/Click to push the arrow.